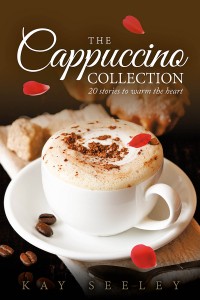 All the stories in The Cappuccino Collection, except one, have been previously published in magazines, anthologies or on the internet. They are romantic, humorous and thought provoking stories that reflect real life, love in all its guises and the ties that bind. Enjoy them in small bites.
If this collection were a cake it would be a deeply satisfying Chocolate Gateau.
Paperback £4.99 (p&p free in the UK)
Buy from Amazon (paperback £4.99) here.
Order from your local bookstore: ISBN 9781502445513
Kindle edition £0.99 buy here
The Cappuccino Collection Reviews: