Too Clever by Half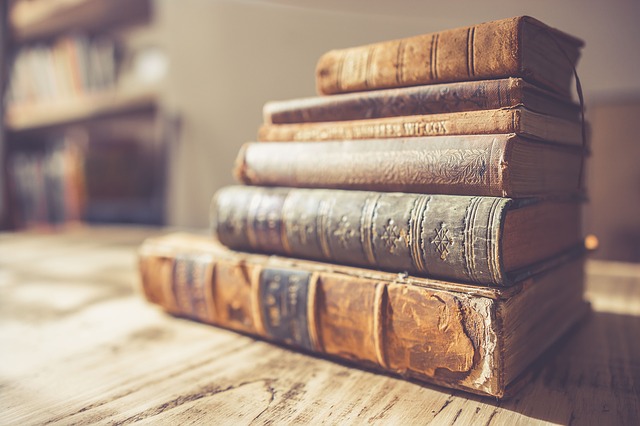 Grandma said it first. "Don't be too clever," she said. "Lads don't like girls who are too clever." That got me thinking. I was bright. I enjoyed school and got a kick out of answering the teachers' questions. I did well in exams and made Mum and Dad proud. They were thrilled at the thought of me going to university.
No one in our family had made it past secondary school. I had a pile of prospectuses at home, awaiting my attention. But I didn't have a boyfriend. All the other girls had boyfriends. I felt like the last book in the library – the one no one wants to take out. I wasn't bad-looking, good skin, clean hair and healthy teeth. I made an effort to look my best and wear fashionable clothes. I read widely so I'd have something interesting to say. I got on well with the girls, but the boys shied away. Tanya, who had a great sense of humour, but little sense about anything else, was never short of dates. Perhaps Grandma was right.
One Saturday, a group of us were sitting in our local coffee bar when the subject of the end of term disco came up. Between sips of skinny lattes everyone was asking, "Who are you going with?" I was the only one who didn't have a date. I tried to shrug it off, as if it didn't matter.
I laughed along with the others, but inside my heart was breaking. I wondered what was wrong with me, but deep down I knew. Grandma was right. I was 'too clever by half.' I imagined a long, loveless life, empty and meaningless. I'd die a lonely spinster with no children and not even a lifetime of happy memories. Misery settled like a lead weight in my stomach.
"You intimidate them," Tanya said, sipping her latte. "You outshine them and make them feel inferior. Boys like to be in charge, or at least think they are." She winked and gave a wicked grin. "Why don't you come to the footie this afternoon?" she said. "Loads of hunky blokes chasing a ball over the Rec. One of them's bound to take your fancy. I'll introduce you if you like."
I sighed. "But I hate sports. I can't tell football from basketball. It'll be a disaster." I swallowed a gulp of coffee to hide my disappointment.
"Do you want a boyfriend or not?" Tanya raised her eyebrows at me. "You won't find one tucked inside the pages of 'The Magic of Maths', that's for sure."
She was right. With my apology for a social life, going to the footie with Tanya was my best hope of getting a date for the disco. That afternoon I went to my first ever football match.
The wind whipped my hair into a greasy frenzy. I wished I'd worn a thicker coat and wellies. Windburn brightened my cheeks. I couldn't follow the game, so I cheered when Tanya cheered, jeered when she jeered and jumped up and down when she jumped up and down, although she may have just been trying to keep warm. I heaved a shudder of relief when it was all over.
In the club bar afterwards, Tanya introduced me to Jimmy, the team's centre forward. He said he'd been named after Jimmy Greaves, the footballing legend famous for missing out on playing in the 1966 World Cup Final. He was tall, athletic and blonde with swimming pool eyes. His muscles strained to escape the confines of his T-shirt. My heart turned over.
"Great game," I said, beaming my best ever smile in his direction.
"We lost," he said, eyeing me suspiciously.
My heart sank. He smiled at my discomfort and swung into a chair beside me.
"I'm a Gooner," he said. "Who do you support?"
My mind went blank. I crossed my fingers. "Gooners too," I said eventually.
He laughed. "I bet you don't even know what a Gooner is." I had to admit I didn't. "Arsenal supporter. Arsenal -­ Gunners – Gooners, get it?" I didn't, but nodded anyway.
"I've met some air-heads in my time," he said, smiling broadly, "but you beat them all. Never heard of Gooners." He shook his head. "Unbelievable," he said.
He offered to buy us drinks. "What are you having?"
I smiled. "Orange juice, thanks."
His eyes widened. "Orange juice? You're kidding?"
Tanya nudged me. "Yeah, she's having you on. Two Bacardi Breezers," she said.
I blanched. We were both under age, but that didn't seem to worry Tanya. We got on quite well after that.
Saturday afternoon footie became a regular fixture in my diary. I thrilled at the envy in the other girls' eyes and the way heads turned as I walked past with Jimmy. He called me his 'little sparrow' saying I reminded him of the birds that flocked around his mother when she put out crumbs for them. When he was with his mates, he called me 'Bird-brain'. I basked in the warmth of his approval.
During the week we'd go to the cinema. Jimmy enjoyed war films and sci-fi. Every Saturday, rain or shine, usually rain, I'd stand on the touchline watching him play. I got used to stamping my feet to stop them freezing to the ground and banging my arms to keep my circulation from stalling. I dreamed of huge scarves that wrap around your head and keep your ears warm. Afterwards we'd go to the club and re-live the match kick by kick. I never did get to grips with the offside rule. A warm glow spread over me when he smiled at my confusion.
He told me about his work as a trainee mechanic. I didn't know anything about engines either, and he enjoyed explaining things to me. Best of all, I had a date for the end of term disco, and one I'd be proud to be seen with.
Tanya was made up about Jimmy and me. "His father owns the garage on the edge of town," she said. "You could do worse."
Meanwhile, the prospectuses sat on my desk, waiting for my decision. When I mentioned it to Jimmy, he said, "What do you want to go to Uni for? It's just like school. I'll speak to my dad, he'll give you a job at the garage. He's always looking for someone to do the paperwork, and you'll be earning good money."
"I don't know," I said. "Mum and Dad…"
"That's settled then," he said and kissed me.
We were going steady by the time the football season neared its end. He'd met my parents a couple of times, but I'd never met his. It was the last home game; the final game was an away match. A week's rain must have fallen that afternoon. It dripped off my coat onto my shoes and trickled in rivers down my back. The pitch turned to mud. I did my usual acrobatics to stave of hypothermia. Then, through the sleet, I saw Jimmy running down the pitch. The ball flew towards him, hit his chest and bounced into the net.
"Goal," I shouted and jumped up and down, relieved that he'd scored. His glare would have frozen sunshine. I withered inside. Tanya pulled at my sleeve.
"It's an own goal," she said. "He's scored for the other side." She shook her head at me. "He'll be in a right bad mood now."
After the game, the air between us crackled. Every time he looked at me, he shook his head. "If you had a brain you'd be dangerous," he said. My insides turned to ice. Tears joined the rain wetting my face. Misery churned like snakes in my stomach.
He downed pints of cider faster than a frog flicking flies. I watched him slowly sinking into a stupor. I pleaded a headache and said I wanted to go home. He followed me to the door. "Still okay for next weekend?" he asked, without enthusiasm. The smell of alcohol turned my already upset stomach.
"Next weekend?" I said. I didn't remember making any arrangements.
He tutted and looked at me as if searching for signs of a brain cell. "Last game of the season. Coach to Brighton. It's an over-nighter. I've booked a room. Don't tell me you've forgotten." The gleam in his eyes left me with no doubt about his expectations.
"I can't," I said. "Not next weekend."
His face fell, his brow furrowed, the storm clouds gathered.
"My gran's coming," I said. It sounded feeble even to me. "It's Granddad's Memorial Service," I tried to explain. "He's been gone five years and Mum and Dad have arranged a special Memorial Service. I have to be there."
His eyes narrowed. First he looked incredulous, then sulky, then livid. He kicked the wall where we were standing. I saw the storm coming but didn't foresee the fury. He swore, then he called me some bad names, then his face turned purple with rage. "Give it a miss," he said. "Your gran'll understand."
"I can't," I said. "I promised and they've gone to lot of trouble."
"I've gone to a lot of trouble too," he said. "It's not as if the old man'll notice is it? He's dead." Then he laughed.
I couldn't have been more shocked if he'd spat on me.
I ran all the way home sobbing. I couldn't speak to anyone, not even Mum. I went straight to my room, stripped off my soaking clothes and ran into the shower. I let the warm water cascade over me, wishing it could wash the dreadful hurt away. I'd really messed up this time. I'd never seen him so angry, and who could blame him? I'd let him down badly. All my hopes for the future drained away with the water gurgling down the plug-hole.
Mum banged on the door. "Are you all right love?"
"I'm not feeling well," I called back. "I think I've caught a cold." I stayed in bed all the next day. Tanya told me he was taking another girl to Brighton. I cried an ocean.
Grandma arrived on Saturday and turned the kitchen into a bakery. "I'm making all your granddad's favourite cakes," she said, dusting flour from her apron. "He had a favourite for every day of the week."
"I remember," I said. "Saturday's was chocolate cake and he always offered to eat mine if I didn't want it." I grinned at the memory.
"That's right. Then he'd sneak into the kitchen and pinch another slice when he thought I wasn't looking." Gran's face softened.
"He said it was for 'Ron'."
"Aye, 'later-Ron'." Tears shone in Grandma's eyes. "Quite a card your granddad," she said. She bustled to the sink and crashed about with the pots and pans for a bit. I left her to it.
The Memorial Service was magical. Mum and Grandma had filled the church with Granddad's favourite spring flowers. Daffodils, lilies, irises and tulips brightened up the walls. I helped set out cups and saucers in the church hall for the get-together after the service.
I'd never seen the church so packed. Everyone remembered Granddad as he'd played the organ for the Sunday services. Today Dad was playing all Granddad's favourite hymns. After the eulogy people came forward to light candles and speak about their special memories of Granddad. Grandma had so many happy memories I thought her candle would burn out before she'd finished.
Grandma sniffed a lot, said something about hay fever and wiped her eyes with a handkerchief Mum had brought specially. 'I bet Granddad's watching us,' I thought, his eyes would be twinkling with pleasure.
Afterward, I helped serve tea and cake in the church hall. Mum and Dad introduced me to the new vicar and his wife, Reverend and Mrs McGregor. A young lad with dark curly hair, glasses and a worried expression, joined us.
"This is our son Matthew," Reverend McGregor said. "He's down from University for the holidays."
"Matt," the young man said. "Call me Matt." His soft Scottish burr gave me goose bumps. Behind his glasses chocolate-brown eyes surveyed me with an intensity that made me dizzy.
"University!" Mum exclaimed. "How marvellous. Our Ruthie's going next year, perhaps you can help her with the application. She's not sure what subject she's taking yet. Can't make up your mind can you Ruthie?"
All eyes turned to me. My heart raced. I felt a blush creeping up from my neck. I'd had enough of feeling stupid. I took a deep breath. "Mathematics," I said. "I want to study Mathematics."
My mother's eyebrows shot up into her hairline. A slow smile spread, like flames over smouldering coal, across Matt's face.
"Fantastic," he said. "I'm doing Applied Mathematics and Economics. It's a great course, you'll love it." He turned to Mum. "I'd be delighted to help Ruth with the application," he said. The twinkle in his eyes reminded me of Granddad.
First published in Woman's Weekly in 2010


If you enjoyed this story there are plenty more in my Short Story Collections here.