A story of friendship, belief, steadfastness and forgiveness.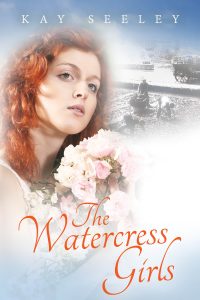 Spirited and beautiful Annie Flanagan's reckless ambition takes her from the Hackney watercress beds to dancing at the Folies-Bergère in Paris. She returns to work in an establishment catering to the needs of wealthy and influential gentlemen.When she disappears, leaving her illegitimate son behind, her friend Hettie Bundy sets out to find her. Hettie's search leads her from the East End of London, where opium dens and street gangs rule, to uncover the corruption and depravity in Victorian society. Secrets are revealed that put both girls' lives in danger. Can Hettie find Annie in time? What does the future hold for the watercress girls?
Buy for Kindle £2.99  here.
In paperback here
Large Print here
Or buy online from Waterstones Click & Collect here  (Usual delivery 3-5 days)
Order from your local bookshop: ISBN 9780993339448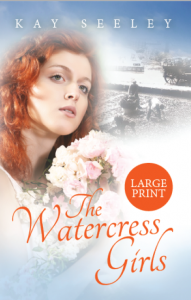 Also available in Large Print from Amazon here.
Or order from your local bookshop ISBN 978-1-9164282-4-9
The Watercress Girls was chosen as a finalist in The Wishing Shelf Awards 2015.
If you enjoyed The Water Gypsy you'll love The Watercress Girls.