All my books are available on Amazon, click & collect from Waterstones, on order from your local bookshop or through this website. See individual pages for details or buy from here.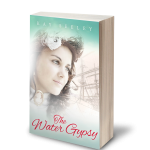 The Water Gypsy was launched in a bar in Malta on my birthday. (I'm not saying which birthday, or which bar.) This book is special to me as it reflects the life of a girl from a poor background who struggles against the prejudice and hypocrisy of Victorian society.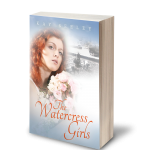 My second Victorian novel, The Watercress Girls was inspired by the street sellers of watercress in Henry Mayhew's London Labour & The London Poor. The girls in the story set out selling watercress to earn the rent. But that's just the beginning.
It also features girls from an impoverished background and highlights the difficult choices they have to make and the limited opportunities open to them.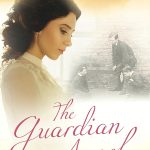 The Guardian Angel,  my third Victorian novel was inspired by my littlest grandson who is six, autistic and non-verbal. If he'd been born a hundred years ago his life would be very different. That's what inspired me to write about a girl from the workhouse and a small boy who couldn't speak. I hope that by writing a compelling story I can raise awareness of the fact that disability doesn't preclude achievement.
All three novels have been chosen as a finalists in The Wishing Shelf Awards and have received many 5* reviews.
They are NOW AVAILABLE  for Kindle in The Victorian Novels Box Set. If you love books you'll love these. Three great reads for less than the price of two.
The Cappuccino Collection – 20 stories to warm the heart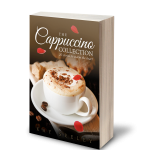 contains previously published short stories, some in magazines, other on the internet. There are romantic, humorous and twist in the tale stories, so something for everyone
Buy from Amazon here, or go to the book's page to buy through this website.
Praise for my writing:
Atmospheric & Gripping. A finalist and highly recommended. (The Wishing Shelf Awards)
The plot, characters and period setting all come together to make for an unputdownable book. (Anna May Mangan, Best selling Author)
Beautifully evocative writing (Fran Tracey)
I was lost in the atmosphere of the book and wanted to know what came next. (Helen Jinks)