Welcome to my website and a Happy New Year. May 2017 bring you all you wish for.
I'm delighted to be a calendar girl for Ingram's 2017 Self-Publishing Success stories. September looks good.
I love writing Christmas stories with all the magic of the
season, so I'm delighted to have a story in The Weekly News as well as People's Friend Magazine Christmas special. 
I also have two stories in Take a Break Fiction Feast's Christmas Special.
Please feel free to browse the pages and learn about my two Victorian novels. One is a Romance the other a Mystery. My writing has been compared to Dilly Court, Catherine Cookson and Barbara Bradford Taylor with echoes of Anne Perry. If you love the Victorian era as I do you'll love my books. I also write short stories. You can read this month's on the Free Short Story Page here.
You'll find the the latest news and promotions on this page. About is where you can read a little about me and my writing. Books takes you to the books where you can buy a book or an e-book. All my books are available for Kindle. Signed copies of the paperbacks are available through this website p&p free in the UK. Payment via Paypal or by cheque. They can also be ordered online from Waterstones or in person from your local bookshop.
Gallery is where you can see my photo collection. How may writers can you spot?
Latest News:
Some amazing people I met at the Society of Women Writers & Journalists Christmas Tea this week. Had a great time too. Thank you SWWJ for the invite.
My fun poem about writers' groups is featured on the Womagwriter's Blog. You can read it here.
Had a lovely evening meeting readers of The Watercress Girls at St John Fisher Parish Women's Group. Great to meet readers and talk about the lives of the Victorians. A stimulating, lively discussion! Loved it. Many thanks to Barbara Towell for inviting me.
Great day out at The Angel Canal Festival on 4th September 2016 signing and selling my books. It was great to see so many people out enjoying the stalls and activities. As well as different bands playing throughout the day there was Morris Dancing and Ukuleles. I was thrilled to talk to Angels and meet the Pearly King and Queens as well as the Mayor.
A fab family fun day out.
Who knew you could get Watercress Ale. A Health drink do you think?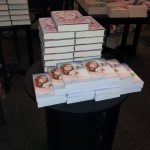 I was delighted to be invited to read the first chapter of The Watercress Girls as part of Novel London's Evening of Historical Writing on 1st July, 2016 at Waterstones, Islington. You can watch the video here.   A most enjoyable evening. Thank you Novel London.
Great to have two books featured in Ingram Spark's #SummerReading #FridayReads Advert. Yay!
Love the Antiques Roadshow, Bargain Hunt and Flog it? Read about my Auction Experience on Oapschat here
My books:

The Water Gypsy was launched in a bar in Malta on my birthday. (I'm not saying which birthday, or which bar.) This book is special to me as it reflects the life of a girl from a poor background who struggles against the prejudice and hypocrisy of Victorian society. Read more here.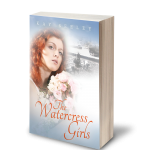 The Watercress Girls, a Victorian mystery, also features girls from an impoverished background and highlights the difficult choices they have to make and the limited opportunities open to them. Read more here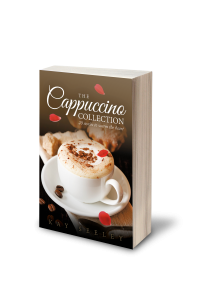 The Cappuccino Collection – 20 stories to warm the heart contains previously published short stories, some in magazines, others on the internet. There are romantic, humorous and twist in the tale stories, so something for everyone. Read more here.
Events:
I spent a lovely evening at West House, Pinner on 19th May where I read from The Water Gypsy. A brilliant evening of poetry, prose and music (and a bar). The picture is of me with my friend Jan Silverman. (Thanks to David Stroud)
Our stall at the Ickenham Festival Gala on 18th June. We had a fun day and met some lovely people. Most enjoyable.
My book signing at Croxley Royal British Legion Coffee Morning made it into The Croxley News.
The Water Gypsy and The Watercress Girls have both been chosen as a Finalist in The Wishing Shelf Awards and received 5* Reviews. The Water Gypsy was described as 'Atmospheric and gripping'  The ending was particularly mentioned as being 'Excellent'. Visit their website here
It also received a fantastic review from the sixtyplussurfers newsletter in June 2015.
Please take the time to read and enjoy my books. If you have any comments I'd be delighted to hear from you. Please use the 'Contacts' page. Many thanks for taking an interest in my books.