Available in ebook or print.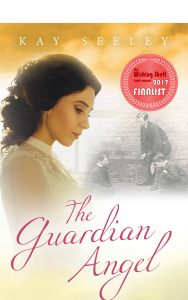 When Nell Draper leaves the workhouse to care for the five year old son of Lord Eversham, a wealthy landowner, she has no idea of the heartache that lies ahead of her.
Robert can't speak. He can't tell her what makes him happy or sad. Nell has to work that out for herself.
Not everyone is happy about Robert's existence.
Can Nell save him from a desolate future, secure his inheritance and ensure he takes his rightful place in society? A  love  story.
Listen to me talking about The Guardian Angel with Steve Johnston on  Radio Harrow on his 'Be My Guest' show.  Here's the 'Listen Again' link if you missed it: http://listenagain.radioharrow.org/index.php?id=11628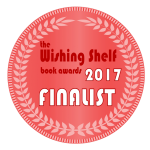 The Guardian Angel has been selected as a FINALIST in The Wishing Shelf Book Awards 2017.
Read how my littlest grandson inspired this story here
Purchase through this website (UK only) £8.99 free p&p  
Available from Amazon for Kindle £2.99 here
Or pre-Order from Waterstones here
ISBN 9780993339462
 Reviews:
5* Robert Edward Henry Eversham is the oldest son of Lord Eversham. He was born mute and he was diagnosed as being slow at two years old. Nell Draper was sent from the workhouse to be his nursemaid. She was to have 24 hrs a day care of him. He was six.
This is a very complicated story, so many things are going on. There is murder, stealing, supposed kidnapping .and deceit. The characters are so true to life and the descriptions and dialogue are spot on. The author has spun all the threads together to make one heck of a good tale. I read it in one sitting, it kept me so enthralled. I love the interaction between the boy and his care giver. She protected him, loved and educated him, to the best of her ability. (Candy Briggs)
5* This book was a very pleasant surprise. The premise of a young nursemaid making a bold decision to protect her charge was both interesting and different from anything I've yet to read. I loved Nell's spirit and her great love for her charge, Robert. Robert was a joyful child that pulled at your heart strings and you find yourself cheering on each new accomplishment he achieves. I was pleased with how this story unfolded and how it all came together in the end. I enjoyed this author's style of writing and the depth she gave to the characters…even those with very minor roles. I recommend this book to anyone who enjoys historical fiction and the triumph of those in less fortunate positions. (SLR)