This is where I tell you about me and my writing. As well as novels I also write for women's magazines. Here are some of my latest short story publications:
May edition of Take-A-Break Fiction Feast included one of my stories.
I love writing Christmas stories with all the magic of the
season, so I'm delighted to have had a story in The People's Friend Magazine Christmas special.
I also had a story in The Christmas edition of The Weekly News.
And two stories in Take a Break Fiction Feast's Christmas Special.
If you're a reader of women's magazines like Woman's Weekly,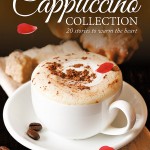 Take-a-Break Fiction Feast, People's Friend or Yours magazine you've probably read something I've written. My stories have been short-listed in several competitions, including the Ponsara Prize and the Strictly Writing competitions in 2010, the Sid Chaplin Short Story Competition in 2011 and the Skyros/Writing Magazine Holiday Competition in 2012. I've put 20 of my favourite stories in The Cappuccino Collection available here.
Before becoming a writer I worked in various posts in Banking, Finance, Insurance and lastly at an organisation working in the Criminal Justice System. When I was made redundant in 2004 I started my writing career.
About My Books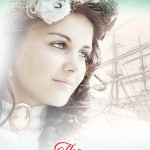 The Water Gypsy was inspired when I met a couple who lived on a narrow boat. Their tales sparked an interest in the history of the canals and the people who lived and worked on Britain's waterways in Victorian times. The Water Gypsy is about a girl from the boats and charts the poverty, hardship and injustice suffered by the boat people and the prejudice and hypocrisy of Victorian Society, but hopefully in a way that makes an enjoyable story. This interest has never waned and every year I enjoy visitingThe Canalway Cavalcade in Little Venice, England's biggest boating festival. Canal festivals are great days out for boaters and the general public alike. If you get the chance please go to one. They are highly recommended. Buy the book here.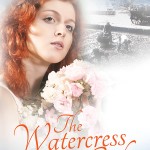 My second Victorian novel, The Watercress Girls was inspired by reading about the girls, usually aged five to seven, who sold watercress on the streets of London. Again it is a story of a battle against poverty, prejudice, corruption and the huge gap between the lives of the wealthy and the grindingly poor in Victorian times. I have since visited our local watercress farm and learned that watercress is indeed a superfood. Read my article about it here. Buy the book here.
The Water Gypsy and The Watercress Girls were both finalists in The Wishing Shelf Awards. View there website here.
Other News:
I'm delighted to be a calendar girl for Ingram's 2017 Self-Publishing Success stories. September looks good.
I found this while researching The Watercress Girls. A health drink do you think?
My fun poem about writers' groups is featured on the Womagwriter's Blog. You can read it here.
I featured my books in Jane Davis's Virtual Book Club. You can read my interview here.
I have also written several articles for Oapschat which you can read here, here and here.
I am also an Author Member of The Alliance of Independent Authors an organisation which connects and supports Independent Authors. If you're a writer and you are looking for advice and support I recommend ALLi as the organisation to join.  Click on the link in the sidebar to go to their page or click here
In September I had a stall at The Angel Canal Festival which was a most enjoyable day out for everyone. Read about this here.
When I'm not writing or promoting my books I enjoy spending time with my family. I have a husband, two daughters, two sons-in-law and three adorable grandchildren.
If you have read and enjoyed my books and are kind enough to leave a review on Amazon this would be much appreciated.
What's next?
I aim to keep writing and follow my passions wherever they may lead me.
©201