This is where I tell you about me and my writing.
Firstly, about me. I live in Harrow with my  husband, Mick. We have two daughters, both married and three grandchildren, all adorable. As well as writing I enjoy cooking, reading and gardening. I also belong to a gym where I try to keep fit by swimming two or three times a week.
Before becoming a writer I worked in various posts in Banking, Finance, Insurance and lastly at an organisation working in the Criminal Justice System. When I was made redundant in 2004 I started my writing career. I now write novels and short stories for Women's Magazines.
If you're a reader of women's magazines like Woman's Weekly,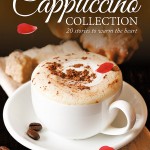 Take-a-Break Fiction Feast, People's Friend or Yours magazine you've probably read something I've written. My stories have been short-listed in several competitions, including the Ponsara Prize and the Strictly Writing competitions in 2010, the Sid Chaplin Short Story Competition in 2011 and the Skyros/Writing Magazine Holiday Competition in 2012. I've put 20 of my favourite stories in The Cappuccino Collection available here.
You can read about my books on the book page here. Here are some examples of my latest magazine publications.
Delighted to have a story in Take a Break's Fiction Feast June edition. Made the front cover too.
The May edition of Take-A-Break Fiction Feast also included one of my stories.
I love writing Christmas stories with all the magic of the
season, so I'm delighted to have had a story in The People's Friend Magazine Christmas special.
I also had a story in The Christmas edition of The Weekly News.
And two stories in Take a Break Fiction Feast's Christmas Special.
Other News:
I'm delighted to be a calendar girl for Ingram's 2017 Self-Publishing Success stories. September looks good.
I found this while researching The Watercress Girls. A health drink do you think?
My fun poem about writers' groups is featured on the Womagwriter's Blog. You can read it here.
I featured my books in Jane Davis's Virtual Book Club. You can read my interview here.
I have also written several articles for Oapschat which you can read here, here and here.
I am also an Author Member of The Alliance of Independent Authors an organisation which connects and supports Independent Authors. If you're a writer and you are looking for advice and support I recommend ALLi as the organisation to join.  Click on the link in the sidebar to go to their page or click here
When I'm not writing or promoting my books I enjoy spending time with my family.
If you have read and enjoyed my books and are kind enough to leave a review on Amazon this would be much appreciated.
What's next?
I aim to keep writing and follow my passions wherever they may lead me.
©201