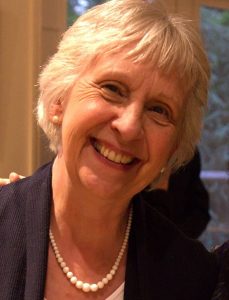 Here's where you can read all about me. I live in London. I have two daughters, both married and three grandchildren, all adorable. I have been a writer for several years, writing novels, short stories and poetry.
I began writing when I retired from my post within the Criminal Justice System, having previously worked in Finance, Banking and Insurance.
I enjoy reading and writing sagas, having been a huge fan of Catherine Cookson in my youth. In those days I could always be found with my head in a book but if you'd told me I'd be just finishing my seventh novel I wouldn't have believed you. Thankfully opportunities for writers today are so much better than they were in those far off days.
I began, as many writers do, by writing short stories and, to my surprise, these were accepted and published by women's magazines. I have had over fifty short stories published in women's magazines including The People's Friend Magazine, Woman's Weekly, Take-A-Break Fiction Feast and The Weekly News. Some of these stories are available in my three short story collections: The Cappuccino Collection, The Summer Stories and The Christmas Stories.
If you've ever read The People's Friend, Woman's Weekly, or Take a Break magazines, then you will probably have read one of my stories.
People ask me the difference between writing novels and short stories and I would say they are different skills. Short stories are, by their nature, snapshots of a period in time. With a novel there is a greater chance to develop both the characters and the themes. You live with them longer and get to know them better. There is also a greater emotional attachment as you want your characters to succeed.
One Beat of a Heart is my seventh novel set in London. It's the first in a series set in The Fitzroy Hotel, following the fortunes of the Fitzroy family, the hotel guests and staff.
Three of my previous novels, The Water Gypsy, The Watercress Girls and The Guardian Angel were all shortlisted for The Wishing Shelf Book Award. The Guardian Angel was a #1 best seller. They are available for Kindle in The Victorian Novels Box Set.
People ask me is where I get my ideas from and what inspires me. All my novels are inspired by people I've met or members of my family.
A Girl Called Hope, the first in the Hope Series, was inspired by my late husband's family. One of his uncles sent me a family tree which showed that Hope was a family name passed down through the generations from his great grandfather, Jack Hope Daniels, through his grandmother and an aunt, all named Hope. Hence A Girl Called Hope. The characters in the Hope story inspired A Girl Called Violet (Hope's sister) and she inspired A Girl Called Rose (Violet's daughter). The story spans the turn of the century through to The Great War. I did a lot of research for Rose which I found particularly poignant as my grandfather served in both World Wars. It's a fascination time and a time of great change, especially for women. I wanted to bring that aspect of the story to life. The series is about family relationships, legacy and how courage and fortitude span generations.
I'm often asked what advice I'd give to aspiring writers. My advice would be to learn the craft, join a writing group to get feedback on your writing and write what you're passionate about. Enjoy it and never give up Hope.
I am a member of The Alliance of Independent Authors and The Society of Women Writers and Journalists.