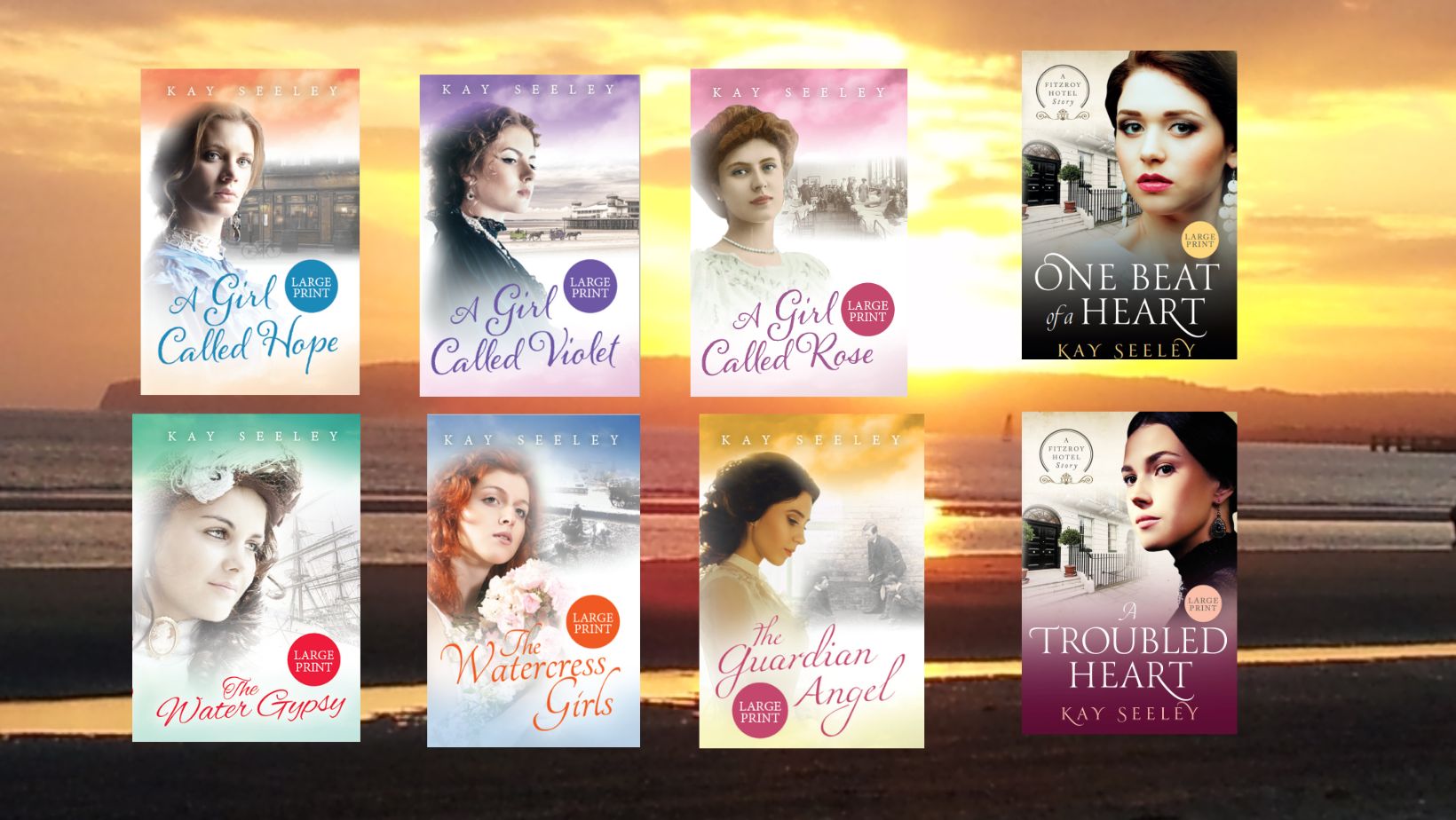 Welcome to my Large Print Books page. All my Large Print books are available from Amazon here,   Fantastic Fiction here, Waterstone's here The Book Depository here  (Free shipping) The Hive here or order from your local bookshop. Why not check them out? All great reads. Scroll down,  earliest to latest, for Amazon links. I  hope you can find what you're looking for.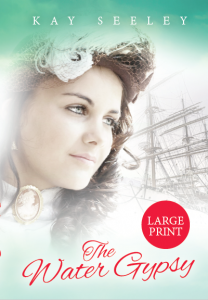 Struggling to survive on Britain's waterways Tilly Thompson, a girl from the canal, is caught stealing a pie from the terrace of The Imperial Hotel, Athelstone. The intervention of Captain Charles Thackery, saves her from prison. Tilly soon finds out the real reason for the rescue. With the Captain Tilly sees life away from the poverty and hardships of the Waterways but his favour stirs up jealousy and hatred among the hotel staff, especially Freddie, the stable boy who harbours desires of his own. Freddie's pursuit leads Tilly into far greater danger than she could ever have imagined. Can she escape the prejudice, persecution and hypocrisy of Victorian Society, leave her past behind and find true happiness? This is a story of love and loss, lust and passion, injustice and ultimate redemption.
A wonderful debut novel from a very talented writer
Get The Water Gypsy in Large Print for £11.99  here.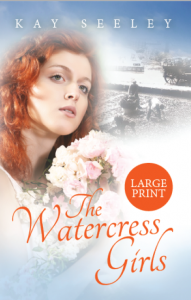 A story of friendship, loyalty, steadfastness and forgiveness from a talented storyteller.
Wild, beautiful and recklessly ambitious Annie knows the secrets men whisper in her ears when the pay for her favours. When she disappears who will care? Who will look for her?
Two girls, thrown together by circumstance, sell cress on the streets of Victorian London. When they grow up they take very different paths. When Annie disappears, leaving her son behind, Hettie sets out to find her. Her search takes her to London's darkest and most dangerous places to uncover the corruption and depravity in Victorian society. Secrets are revealed and both their lives put in danger.
Get The Watercress Girls in Large Print for £11.99  here.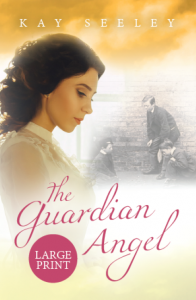 When Nell Draper leaves the workhouse to care for the five-year-old son of Lord Eversham, a wealthy landowner, she has no idea of the heartache that lies ahead of her.
Robert can't speak. He can't tell her what makes him happy or sad. Nell has to work that out for herself.
Not everyone is happy about Robert's existence.
Can Nell save him from a desolate future, secure his inheritance and ensure he takes his rightful place in society?

Get The Guardian Angel in Large Print for £11.99  here.
A heart-wrenching saga of love, loss, courage and resilience from the author of The Guardian Angel.
In Victorian London's East End, life for Hope Daniels in the public house run by her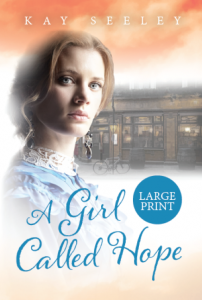 parents is not as it seems. Pa drinks and gambles, brother John longs for a place of his own, sister Violet dreams of a life on stage and little Alfie is being bullied at school.
When disaster strikes the family lose everything and the future they planned is snatched away from them. Can Hope keep them together when fate is pulling them apart?
Get A Girl Called Hope oin Large Print for £11.99 here.
A gripping saga of courage and resilience from the bestselling author of The Guardian Angel
Violet Daniels isn't perfect. She's made mistakes in her life, but the deep love she has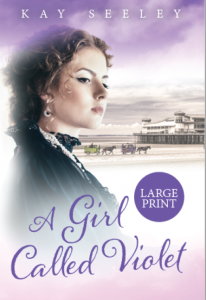 for her five-year-old twins is beyond dispute.
When their feckless and often violent father turns up out of the blue, demanding to see them, she's terrified he might snatch them from her. She flees with them to a place of safety where she meets the handsome and charming Gabriel Stone. He shows her a better way of life, but is he everything he appears to be?
Get A Girl Called Violet in Large Print for £11.99 here.
Set against the turbulent years of The Great War, A Girl Called Rose is a deeply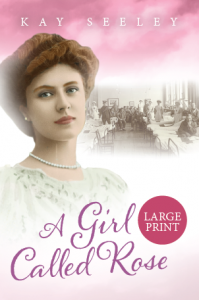 moving sory of young love, heroism , human weakness and the enduring strength of family ties.
The close, loving family life Rose has known is shattered when the country goes to war. Rose resolves to do her bit so, aged sixteen, she leaves home to train as a nurse in London. There she finds freedom, excitement and a different way of life.
A brief encounter with a soldier opens her eyes to romance, but is he the man she thinks he is?Can first love survive long separation or will Rose discover that her heart belongs to another?When the war brings searing loss and heartbreak, can Rose find the strength to look to the future?
Get A Girl Called Rose in Large Print £11.99 here.
One Beat of a Heart is all it takes to change a life forever. 
London 1902
Clara Fitzroy, spoiled and entitled, refuses to conform to convention. Her reckless
behaviour has devastating consequences and an ill-judged liaison threatens to destroy everything she's hoped for.
Daisy Carter, the hotel housekeeper, has problems of her own. A family relationship brings grief and heartache and a well meaning action ends in disaster. When tragedy strikes at The Fitzroy Hotel on the day of Edward VII's Coronation their lives are thrown into turmoil. As the drama unfolds, stretching out like ripples in a pond, no one escapes the consequences.
A life-changing moment, a heartbreaking choice. Can Clara find the courage to follow her heart and find the happiness she craves? Can Daisy keep her family together when fate is pulling them apart? Clara and Daisy are bonded by the secrets they keep. Can they rely on each other when their futures depend on it?
Get One Beat of a Heart in Large Print for £11.99 here.
A Troubled Heart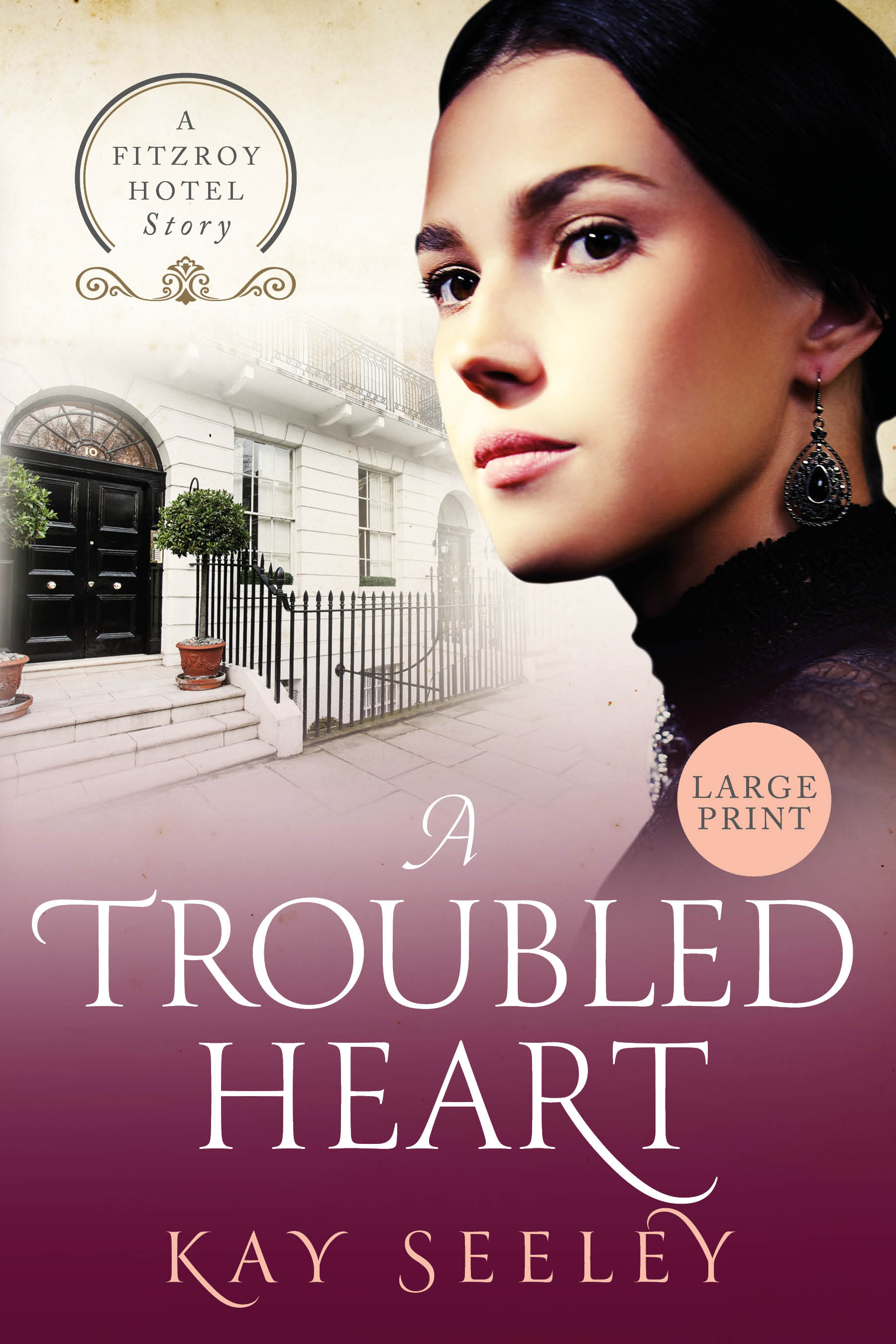 Verity Templeton, eighteen and fiercely independent, travels to London with her aunt for the season. During a weekend with her friend Charlotte Huntington-Smythe an encounter with Charlotte's brother shows her another side of the family.
Then she meets Brandon Summerville, the handsome, arrogant, wealthy man about town Charlotte is in love with. Will she be able to resist his obvious charm?
When a secret from the past turns her life upside down she doubts everything she's believed in. Her fight to find the truth brings more heartache. Can she forgive or will it destroy her hopes for future happiness?
Meanwhile, Lawrence Fitzroy contemplates his own future and things get worse for Daisy Carter, the hotel housekeeper, when a new under manager is appointed. Can Daisy keep control of her staff, or will an errant maid's wilfulness be the undoing of her?
A story of love, deceit, honour and a struggle for justice.
Follow the fortunes of the guests and staff at The Fitzroy Hotel in A Troubled Heart, the second Fitzroy Hotel Story from the bestselling author of The Hope Series.
Perfect for fans of Downton Abbey and Upstairs Downstairs.
Get it for £11.99 here.