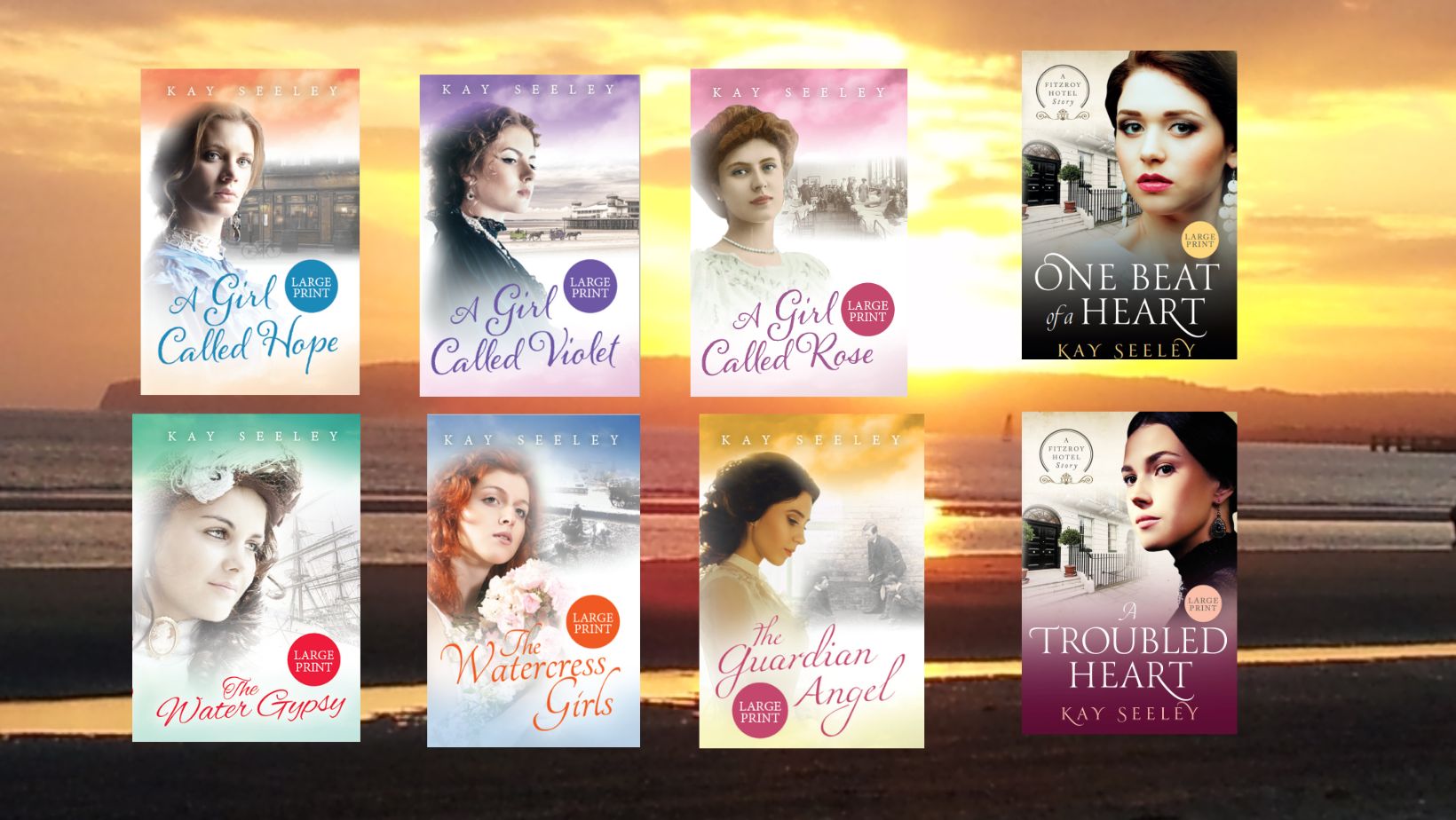 Welcome to my Free Short Story. I'll be putting a new one up every month so be sure not to miss it.
Here's the story for December..
The Proof of the Pudding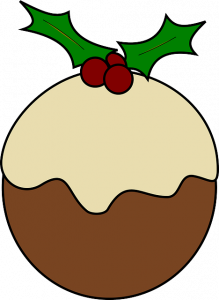 Kirsty loved Christmas. She loved everything about it, the Carol singing, the twinkling lights, shops full of golden glittering treats and the smell of mince pies. But most of all she loved spending time with friends and family. This year would be extra special. It was the first Christmas since she and Todd had moved into their new house and the first time she would have room to entertain all the family together.
She desperately wanted to show off her new home so she'd invited Todd's mum, his sister Pam and her husband James with their two children Rick and Ollie, her mum and dad and brother Charlie with his wife Lisa and their teenagers, Tina and Andy for Christmas dinner. With herself and Todd that would make thirteen, which Kirsty knew would be bad luck, so she invited Todd's best mate Barney who would otherwise be on his own for Christmas and her best friend Jo.
That settled she started preparations in earnest. This would be the best Christmas ever. She made a list of the food and drink they would need, including the enormous turkey with all the trimmings, and booked a slot for everything to be delivered on Christmas Eve. The only thing she didn't order was the Christmas pudding. Kirsty wanted to make that herself. "So much nicer than the ones you buy," she said to Todd, "And anyway it's a family tradition." She searched the internet for the most delicious recipe. Her Christmas pudding would be the best pudding her family had ever tasted.
She put a medley of Christmas songs on her MP3 player to get her into the mood and began the pudding. She added cherries and cranberries to the flour, sugar, spices and suet, followed by raisins, currants, sultanas, chopped dates, ginger and orange. Then she added eggs and milk. She also dropped in four 5p pieces. They should have been lucky sixpences but 5ps were the closes she could get. She took out enough for a separate pudding for the children before adding lashings of Brandy. She called Todd in and they both stirred the puddings and made a wish. Seeing the sparkle in Todd's eyes Kirsty knew exactly what he was wishing for. Soon the smell of nutmeg, ginger and cinnamon filled the kitchen as the puddings cooked. Kirsty settled back to wait for the big day.
The week before Christmas Todd arrived home carrying the biggest Christmas tree Kirsty had ever seen. They'd never had room for a tree in their old house. "It's not a proper Christmas without a tree. We can decorate it together," he said, putting his arms around her. Kirsty melted at his thoughtfulness.
Christmas Day arrive with just enough snow to add a Christmas card feeling.  Kirsty's house sparkled inside and out. The first to arrive were Kirsty's mum and dad with Charlie, Lisa, Tina and Andy.
"I've brought the pudding," Kirsty's mum said. "It's got nuts in for Dad and I've put in a lucky sixpence." She winked as she handed Kirsty the bowl. "Oh, and I've brought some plates too, in case you were short."
"Thanks," Kirsty said. "You needn't have, really." She took the plates and pudding into the kitchen while Todd took their guests into the lounge and served drinks.
Pam and James arrived next with Todd's mother, Rose and Rick and Ollie.
"I've brought a diet pudding for me, James and children," Pam said. "It's fat free. Got to watch the old cholesterol you know. Oh, and I've brought some plates in case you didn't have enough."
Kirsty took the plates and the pudding into the kitchen. Rose followed her in. "I've brought a pudding especially for me," she said. "I got it from the Health Shop. It's lactose free. I'm intolerant you know." Well Kirsty knew that Rose, like the flower she was named after could be a little prickly, but intolerant? She smiled and took the pudding Rose handed her.
Jo arrived next with Barney. They'd met up on the way. "I've bought you a Christmas pudding" Barney said. "Made it myself. It's bit boozy. I hope it's okay." Pride shone in his eyes as he gave Kirsty an engaging grin.
"I'm sure it'll be fine," Kirsty said with a smile.
"And I've brought some plates," Jo said. "I'm always running out of plates when I invite people round so I thought these might come in useful."
Kirsty thanked them and put the plates and pudding in the kitchen with the others.
Dinner was served amid much noise and laughter. Pam helped Kirsty dishing up the veg and trimmings while Todd carved the magnificent turkey. Kirsty noticed Jo sitting next to Barney. She guessed the blush on her cheeks was due to more than the wine she was drinking. The four teenagers sat at a separate table and Kirsty heard them swopping tales of gigs, films and X-box games. Kirsty sighed with relief when everyone said what a fantastic meal they'd enjoyed.
After the plates were cleared away Todd and Charlie volunteered to see to the Christmas pudding.  "I'll do the custard," Kirsty's dad said. "I'm a dab hand with custard.
Kirsty topped up everyone's drinks and pulled a few crackers. When she went into the kitchen the men were busy dishing the puddings up onto plates. "Got a lot of plates haven't you?" Charlie said.
Kirsty froze. "Which pudding was which?" she said.
Todd shrugged his shoulders. "All look the same to me," he said, plonking another spoonful onto a plate.
Kirsty shook her head. "You mum's was lactose free, my mum's had nuts in and Pam brought one specially…" She stared at the puddings on the plates – all looking exactly the same.  Todd shrugged again. Kirsty swallowed. There was no telling the puddings apart.  She closed her eyes.  Oh well, it couldn't be helped, she thought, although she did wonder if she should have an ambulance on stand-by just in case Rose went into anaphylactic shock. She crossed her fingers as her stomach knotted. 
In the dining room she watched everyone tucking into their puddings.
"Hmm, this is lovely," James said. "Who'd have thought fat free could taste so good, and it's got nuts in."
Pam frowned. "There aren't any nuts, James. You're imagining it."
He shrugged.
"There are no nuts in mine," Rose said. Then she bit on something hard and picked out a 5p piece. "I could have broken my teeth on this," she said. "Who'd have thought the Health Shop would put coins in their pudding?" 
"I've got a 5p too," Tina yelled. "Whoopee, that's supposed to be lucky isn't it?"
"Mine's a bit dry," Kirsty's dad said. "Not up to your usual standard, Kitty. I can't find any nuts. Can't taste the Brandy either."
Kirsty's mum grimaced. "Mine tastes all right," she said.
"No, Dad's right," Charlie said. "Mine's a bit stodgy. It tastes of booze too."
"I've got something," Jo yelled, fishing a coin out of her plate. "It's a sixpence. That's especially lucky isn't it?" She gazed at Barney who blushed beetroot.
Kirsty watched as everyone finished their puddings. She noticed that the boys were acting a bit louder than usual and quite lairy. Todd found a 5p piece, which made three. One more to go, Kirsty thought.
The rest of the day flew and everyone left, thanking Kirsty for such a fantastic meal and brilliant day. Kirsty laughed when she found Pam's fat free and Rose's lactose free puddings in the fridge when they were clearing up. "At least everyone enjoyed the puddings they had," she said. "I wonder who had the last 5p piece."
 "Dunno," Todd said. "But what are we going to do with all these plates?"
If you enjoyed this story there are many more in my Short Story Collections here.